Mission statement – The Executive Women's Success Institute (EXWSI) seeks to empower individuals, primarily women, in their career, business, and personal lives by providing them with a fast-track, yet comprehensive toolkit of life skills and abilities.
Dr. Lewis has professional experience in city government, the federal government, and the U. S. military. A passionate believer in self-esteem and desiring to guide women to achieve their best mental, physical, spiritual, and emotional health, Dr. Lewis is a Career Strategist, Business Consultant, International TEDx Speaker, International Bestselling Author, and creator of the online course "Crack the Career Code: How to Lead With Confidence, Charisma, and Credibility" and host of the Success 4 Women Radio/TV Show. She is available for keynote addresses and presentations on a local, national, and international basis.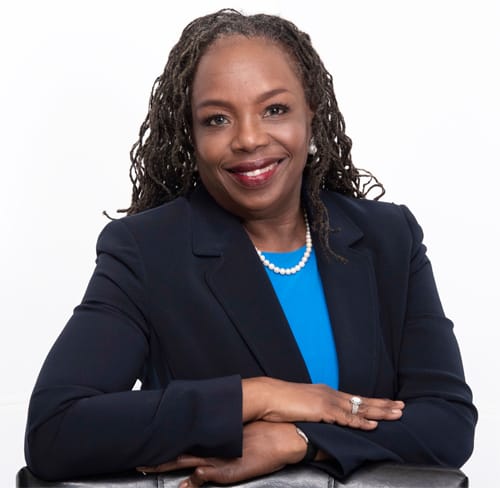 Dr. Lewis conducts professional development training, workshops, and seminars that have been presented throughout the United States and abroad. She received the Prince George's Chamber of Commerce 2023 Excellence in Business "Visionary of The Year" Award and the Joe Manns Black Wall Street 2022 Award. She was also selected for the 2022 Veteran Champions of the Year (VCOY)" in Corporate America" list. The 2022 VCOY Corporate list honors 30 champions who advocate for our nation's veterans in the civilian workforce. She received the Acquisition International 2022 "Most Empowering Women's Success Coach" Award; the 2017 Enterprising "Woman of the Year"; and the Paul Anthony Foundation for the 2015 Successful Journey of Black Entrepreneurship" Award. She was also chosen from hundreds of nominees around the world to receive Honorable Mention as a finalist for the "2015 Enterprising Woman of the Year" Award; she received the 2013 Prince George's Chamber of Commerce "Business Woman of the Year" Award; and was selected by the 2012 Minority Enterprise Executive Council for the "50 Women of Power in Business" Award; which is just a few of many accolades she has received.
Also, among her many accolades is a governor's citation from former Maryland Governor William Shaffer (for service during Desert Storm), three Attorney General's Volunteer Service Awards, and a Director's Award for Outstanding Foreign Counterintelligence Investigation from the FBI. Dr. Lewis was nominated for the Office Depot 2007 Business Woman of the Year Award and selected as a WE Magazine Women's Hall of Fame 2009 Honoree and a 2009 Stevie Award Finalist.
Dr. Lewis has been featured on the cover and quoted in numerous magazines, newspapers, and on website front pages such as AOL.com and Yahoo.com and radio shows. She has written numerous articles that have appeared in business journals, online magazines, womenworking.com, federal magazines, and college websites. She is currently a contributing writer for "OWN IT" Magazine.
Dr. Lewis served as Chair of the Woman's Advantage Forum a 12-month curriculum-based program (picked up by the Prince George's Community College Entrepreneurial Development Center), that helps women entrepreneurs grow their businesses to 6 & 7-figure revenue. She has been featured in the Woman's Advantage Wisdom Calendar for four years in a row. She served as Board Director of the Justice Federal Credit Union for three years, as President, of the board of Daughters of Zion Empowerment Center, on the  National Board of Federally Employed Women (FEW) as the Vice President of Congressional Relations (two years), and is currently on the International Advisory Board of the Professional Woman Network, and she is an Advisor for the Leadership Training Center located in Lanham, MD.
Dr. Lewis is the author of Finding Your Best Inside: How to Persevere and Become the Person You Are Meant to Be and Playing from the Blue Tee: Women in the Federal Government.
Dr. Lewis is the co-author of the Amazon Bestseller OWN IT! Anthology: It's Your Life "OWN IT" Unapologetically and the Journal – 365 Days to "OWN IT" Transformation Anthology. She is also the co-author of the International Bestseller Get Inspired Talks (Volume 3); Overcoming the Superwoman Syndrome; You're on Stage! Image, Etiquette, Branding & Style; A Women's Journey to Wellness: Mind, Body and Spirit and Rising to the Top: A Guide to Success.
Personal Quote:

"Being proud of your background and unique attributes will ensure continued growth. Recognition provides the opportunity to speak about and showcase our experiences as women exhibiting strength in the business world."
To Engage Dr. Madeline Ann Lewis:
Contact Dr. Lewis for career coaching, speaking engagements, media interviews, quantity book purchases, and any opportunity that will allow her to continue her mission to help women succeed at:
Telephone: 301-693-3284