3 THINGS EVERY WOMAN SHOULD DO TO POSITION HERSELF FOR EXECUTIVE LEADERSHIP
---
IN THIS VIDEO SERIES YOU WILL DISCOVER
AND MUCH MORE!
---
ABOUT THE PRESENTER
Dr. Madeline Ann Lewis Helps Women Accelerate Their Path To Success.
Dr. Madeline Ann Lewis is President/CEO of the Executive Women's Success Institute located in Maryland. She's a Career Strategist, Coach, Trainer, Speaker, Author and Business Consultant.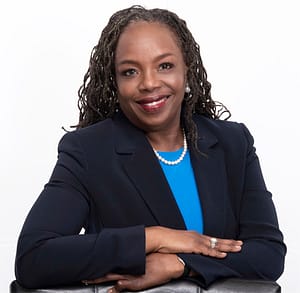 Dr. Madeline Ann Lewis
President/CEO
Dr. Lewis conducts professional development training, workshops and seminars that have been presented throughout the United States and abroad. She received the 2017 "Enterprising Women of the Year Award"; was selected as a finalist by the National Veteran-Owned Business Association for the 2016 Woman Vetrepeneur of the Year® Award; by the Paul Anthony Foundation for the 2015 Successful Journey of Black Entrepreneurship" Award; she was chosen from hundreds of nominees around the world to receive Honorable Mention as a finalist for the "2015 Enterprising Woman of the Year" Award; in 2013 Prince George's Chamber of Commerce for the "Business Woman of the Year"; in 2012 by the Minority Enterprise Executive Council for the "50 Women of Power in Business" Award; which is just a few of many accolades she has received.
Dr. Lewis is Chair of the Woman's Advantage Forum a 12-month curriculum based program (picked up by the Prince George's Community College Entrepreneurial Development Center), that helps women entrepreneurs grow their businesses to 6 & 7-figure revenue. She has been featured in the Woman's Advantage Wisdom Calendar seven years in a row. She served as Board Director on the Justice Federal Credit Union for three years is currently on the National Board of Federally Employed Women (FEW), as VP for Congressional Relations; the International Advisory Board of the Professional Woman Network and she is an Advisor for the Leadership Training Center located in Lanham, MD.
She is the author of, "Playing from the Blue Tee: Women in the Federal Government and Finding Your Best Inside: How to Persevere and Become the Person You Are Meant to Be.
Register for your free video series: