Choose from our Executive Women's Success Resources Below:
"OWN It!" Anthology: It's Your Life "OWN It!" Unapologetically
AMAZON BESTSELLER – It's Your Life "OWN It!" Unapologetically has 57 Compelling Authors and 57 Triumphant Victories 365 Days to Transformation.
To all the Dreamers …
When you reach a certain point in your life, you stop "just doing" and you focus your energies on becoming all God called, designed, and intended you to be. It is the moment when life gets real, really fast. It is when you wake up!
The work that I do as I lead and inspire others to achieve their dreams will always be in dedication to making a life-changing impact on the world that we have all been called to serve. My first labor of love is to model excellence to my children, and grandchildren, and down through my lineage to leave an impacting legacy. After that, I focus on all whom God has called me to serve, both great and small.
The contributing authors of the OWN IT Anthology are dedicated to educating, empowering, and equipping the readers, our clients, and all of those who learn from our teachings, our lives, and in-person talks, presentations, and beyond. We are speaking to the young, the wise, and all the generations in between.
This is a REMINDER …This is Your Life; You have the POWER to TAKE Authority and …
OWN IT!
Journal – 365 Days to "OWN It!" Transformation – Anthology
AMAZON BESTSELLER: Personal, professional, and business development.
GET INSPIRED TALKS (Volume 3)
INTERNATIONAL AMAZON BESTSELLER: Five change-makers each offer creative solutions to one of humanity's pressing problems. Paperback – February 27, 2022
Roger Killen (Author), Azim Jamal (Author), Elaine Starling (Author), Madeline Ann Lewis (Author), Skip Mondragon (Author), & 1 more
The five chapters in this book have each been written by a subject-matter expert with a fresh idea that solves a serious problem in their area of expertise. Each author wants their idea to build awareness, trigger important discussions, power attitude shifts, change policies, and launch movements – all to empower their idea to make a massive impact.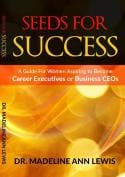 Seeds For Success (Coming Soon)
A Guide For Women Aspiring to Become Career Executives or Business CEOs
Dr. Madeline Ann Lewis
This book is for you if…
You need to learn how to move forward and realize your dream(s)
You need to how to get out of your own way
You need to learn how to stop blocking your dreams
And much much more…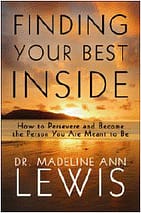 Finding Your Best Inside
Dr. Madeline Ann Lewis
How to Persevere and Become the Person You Are Meant to Be – will help you discover the inner you and to release your natural energy in such a way that your life will be changed markedly, for good and forever. This is a book that shows you how to lose those things that stifle your journey through life and take on board positive attitudes and beliefs that make both the journey and the arrival so much sweeter and beneficial.
Playing from the Blue Tee: Women in the Federal Government
Dr. Madeline Ann Lewis
This book is intended to help those women aspiring to senior executive level positions within the federal government achieve their goal by providing a roadmap for them to take, by giving a "heads up" regarding the pitfalls to be aware of, and by detailing the steps to take, and those to avoid along the way.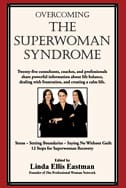 Overcoming the Superwoman Syndrome
Linda Ellis Eastman
Written by twenty five consultants, coaches, and international professionals, this twenty-five chapter anthology is a must-read for women involving self-esteem issues, dealing with stress management, overcoming anger and frustration, and living a more calm life.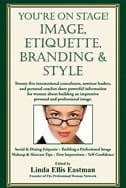 You're on Stage! Image, Etiquette, Branding & Style
Linda Ellis Eastman
This incredible book is a must-read for women involving personal and professional image,skin care, dining and social etiquette, self-confidence and self-presentation.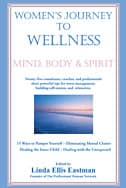 A Women's Journey to Wellness: Mind, Body & Spirit
Linda Ellis Eastman
This powerful book is a must-read for women who desire emotional, mental, and spiritual wellness. This twenty-five chapter anthology includes topics involving stress and anger managing, creating a calm life, forgiveness and emotional health, and strategies for increased self-esteem.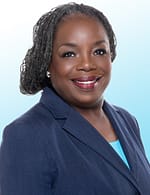 Crack the Career Code: Unlock the Amazing Power
Within to Lead With Confidence, Charisma, and Confidentially
Dr. Madeline Ann Lewis
NEW ONLINE COURSE
This is an executive leadership course designed specifically for women who want to fast track their way to success in today's corporate environment. The path to executive leadership for women has many unique challenges and to earn C-Suite Level success, women must develop, hone and perfect their leadership skills and potential.