Looking to make a change in your career?
Are you stuck in your career? Do you know where you want to go in your job? Then you're in the right place…and I'm so glad we've connected
I will not only help you discover what you really want in your career but also help you develop a strategy to achieve it. Better still I will celebrate with you when you reach it. Sounds good well there's more!
My exclusive VIP day offers a lot more than mapping your skills and addressing your gaps. Madeline can work with you individually for an entire day to explore your life purpose and mission, your unique path to success, and how to apply the 8 Habits in your own career.
Here's What We Will Cover:
How to think like a leader
Defining your own leadership style
Establish your 1, 3, and 5-year career plan
Tips on getting unstuck in your career
How to recognize the right mentor for you
Sharpening your professional image
Resume' critique
A Little About Me
My professional background includes positions in the city government, the federal government, corporate, and the U. S. military. I am the President/CEO of the Executive Women's Success Institute. I have authored two books, Finding Your Best Inside: How to Persevere and Become the Person You Are Meant to Be and Playing from the Blue Tee: Women in the Federal Government, and an anthology entitled "OWN IT."
My doctorate is in Management and Organizational Leadership. A frequent speaker, seminar leader, and media guest, I have coached hundreds of individual clients. Recently, I was blessed to be selected by the Minority Enterprise Executive Council as one of the "50 Women of Power in Business"; the recipient of the "Business Woman of the Year" Award by the Prince George's Chamber of Commerce; the recipient of the Joe Manns "Black Wall Street" Award; recognized on the "2022 Veterans Champion of the Year in Corporate America" list; recipient of the "Enterprising Women of the Year" Award; the recipient of the Acquisition International 2022 "Most Empowering Women's Success Coach" Award and the recipient of the Paul Anthony Foundation "Successful Journey of Black Entrepreneurship" Award. I am also certified as a Service-Disabled Veteran-Owned Small Business (SDVOSB) and have attained certification from The Professional Woman Network as a Diversity Trainer, specializing in Women's Issues.
My commitment in this course is to help you become the woman you were meant to be – and to attain the success you dream about!
My seminars have always helped motivate and strengthen women in business. Let me drive your career forward today. If you have any questions email me at madeline@exwsi.com .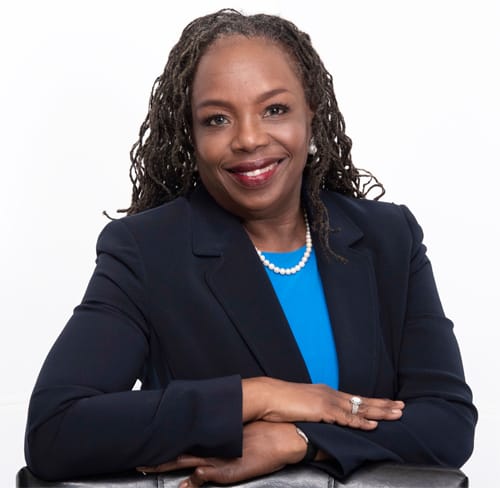 Bonuses
Bonus 1: One-on-one 30-minute strategy session with Dr. Lewis after the day of the event. (Value $850)
Bonus 2: Rising to the Top: A Guide to Success (coauthored by Jim Rohn, Patricia Ball, Les Brown & Dr. Madeline Ann Lewis) (Value $49)
Bonus 3: One month free in the Career Boost Mentorship Program (last month)
Reserve Your Space Now
Let's face it if you don't say an enthusiastic "yes!" to this invitation, where will you be a year from now? Chances are you'll be exactly where you are now…and still feel stuck.
Contact Madeline today for a complimentary 30-minute Discovery Session to explore your needs and solutions: